Fife

Nuke
Posts: 10588
Joined: Wed Nov 30, 2016 9:47 am
---
TheReal_ND

Nuke
Posts: 19288
Joined: Wed Nov 30, 2016 6:23 pm
Our ideology will sear itself, imprint on he whose soul once tarnished it. 𓆏
---
Speaker to Animals

Speaker
Posts: 28285
Joined: Wed Nov 30, 2016 5:59 pm
---
Montegriffo

Smitty
Posts: 9477
Joined: Wed Nov 30, 2016 7:14 am
Excellent, cheers for that.
For legal reasons, we are not threatening to destroy U.S. government property with our glorious medieval siege engine. But if we wanted to, we could. But we won't. But we could.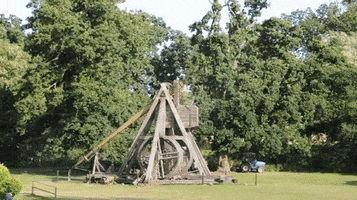 ---
TheReal_ND

Nuke
Posts: 19288
Joined: Wed Nov 30, 2016 6:23 pm
Our ideology will sear itself, imprint on he whose soul once tarnished it. 𓆏
---
Hastur

Trek
Posts: 2704
Joined: Wed Nov 30, 2016 2:43 am
An nescis, mi fili, quantilla prudentia mundus regatur?
- Axel Oxenstierna
Nie lügen die Menschen so viel wie nach einer Jagd, während eines Krieges oder vor Wahlen.
- Otto von Bismarck
How to Be Unpersuasive
---
TheReal_ND

Nuke
Posts: 19288
Joined: Wed Nov 30, 2016 6:23 pm
Our ideology will sear itself, imprint on he whose soul once tarnished it. 𓆏
---
pineapplemike

Trek
Posts: 2304
Joined: Wed Nov 30, 2016 5:34 pm
---
TheReal_ND

Nuke
Posts: 19288
Joined: Wed Nov 30, 2016 6:23 pm
Our ideology will sear itself, imprint on he whose soul once tarnished it. 𓆏
---
TheReal_ND

Nuke
Posts: 19288
Joined: Wed Nov 30, 2016 6:23 pm
Our ideology will sear itself, imprint on he whose soul once tarnished it. 𓆏
---